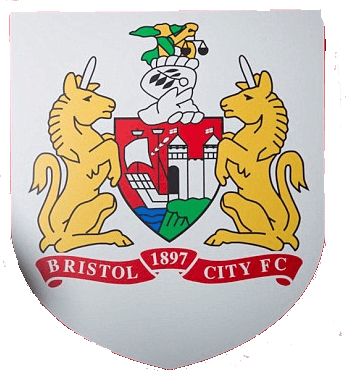 Bristol City F.C is currently competing in the Championship after they won the League One in 2014-15. In the same season they won the Football League Trophy becoming the second team to win these two trophies during the same season. They are the most successful team in the Football League Trophy since they have won this competition three times- in 1986, 2003 and 2015.
Bristol City were founded in 1894 and in 1897 were admitted in the Southern League. They joined the Football League in 1901. They were the first club in the history of the Football League to win 30 games and ther record is winning 14 consecutive games just like Manchester United's. In 1953 they reached their first and only Fa Cup finals and lost against Manchester United 1-0. They were in the top flight for five seasons, until 1901 when they were relegated due to the failure to defeat Everton in the season's finals. During 1920s, they were playing in the Second and Third Division and stayed in the lowest division until the WWII.
With Alan Dick being made the manager of the club in 1967, Bristol City was promoted to the First Division in 1976. At this point, their 65-year exile from the top flight finally ended. However, in 1980 the team went back to the Second Division and at the same time they declared bankruptcy. In 1982 they dropped down to the Fourth Division where they spent two seasons. Thanks to Terry Cooper they were promoted in the Third Division and his successor Joe Jordan managed to bring the club to the Second Division. The following years were marked with turmoil and numerous defeats, all the way until 2005 when the revival of the club started. In 2007 they were running for FA Cup and reached the Southern Area Final of the Football League Trophy but were knocked out from both competitions. However, they got promoted to the Championship in 2006-07 but their performance at the beginning of this competition was not all that great. They were also struggling though the season 2008-09 but managed to finish in the in tenth place.
Current manager of Bristol City is Lee Johnson who used to be a player of the City. He was appointed to this position in February 2016.